Universal Celestial Calendar

UCC

One Planet - One People - One Calendar

A Calendar

by
| | | |
| --- | --- | --- |
| | Today's UCC Date: | |
A Great Tool to help us Make Sense of Yesterday, Understand Today and Plan for Tomorrow
Happy New Year 13523!
Tenth Anniversary!
The UCC is 10 Years Old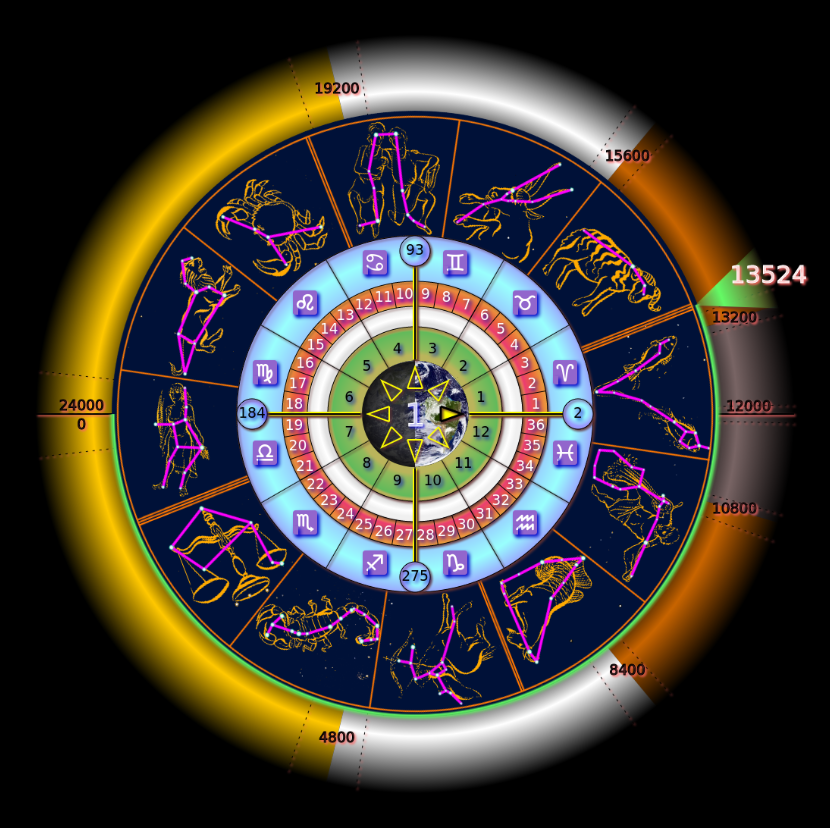 A Perennial Solar Calendar
Re-aligning us with the Seasons, the Zodiacs
&
our Universal Celestial Cycles of Time & Collective Consciousness
Year Numbers Measure 'The Great Year'
Current Year

13,523

of 24,000
Features of the UCC Year
A Standard (Non Leap) UCC Year Consists Of:
Learn More
For A More Detailed Overview
Visit The 'About' Page
For An In Depth Explanation
Visit The 'Wiki' Page
Why A New Calendar?
Visit The UCC Zone
©Litmus A Freeman/Universal Celestial Calendar 13512 UCC (2012 Gregorian) Onwards
Calendar Clock Programming by Prajna Pranab © Troubadour Community Trust